Your One-Stop-Shop Piling Partner
With over 30 years in the piling industry, DFI has a wealth of experience working directly with engineering, procurement & construction management firms when it comes to their foundation system needs because we operate very much the same. Driven, helical, sheet. Design, supply, install. Concept to cap, start to finish, we continue to successfully deliver one-stop-shop solutions for large-scale projects to some of North America's most trusted names like Worley, Grey Owl Engineering and more.
Not only can we handle your build requirements, our in-house engineering team can also do the design work for you. We understand that having the proper documentation – including inspection test plans (ITPs) with minimal requests for information (RFIs) – prepared in a timely manner, is essential. Once drawings are issued, we get to work right away to complete the project on time and on budget.
They Say Can't, We Say Watch Us!
Our toolbox is big! We never say "no"; we find a way. If the job seems impossible, contact DFI. We've developed a track record as the go-to experts because of our experience, knowledge, and turnkey advantage.
"It's effortless to work with us." – Matt Meyer, DFI Australia Director
The earlier we become involved, the more effective we are at saving you time and money by optimizing your project schedule and reducing your material expenses.
Our proprietary purpose-built equipment is designed to operate in all environments including rough terrain and harsh climates. Greenfield, brownfield, live facilities, embankments, rivers, infrastructure, etc. – consider it handled.
Why proprietary matters? By building our own equipment and having well-trained, experienced staff, we can fix any on-site problems, should they arise. This helps to ensure your project is completed on time and on budget. Additionally, we take pride in keeping our top-of-the-line fleet in peak working order so we are able to deploy and start jobs on time.
Health, Safety & Environment
At DFI, HSE (health, safety, and environment) are core values influencing and guiding our decisions within all levels of the organization.
Health & Safety
We are committed to providing a safe and healthy work environment for all those involved in and directly impacted by our operations, including employees, contractors, client work groups, visitors, and the public.
We are dedicated to ensuring that the primary focus for every stage of our work is based on "what is safe, what is right."
We believe we will achieve excellence by upholding our commitments, staying true to our beliefs, attaining our goals, fulfilling our shared responsibilities and being relentless in our efforts to learn and continuously improve.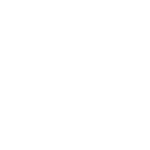 Environment
We are committed to the responsible stewardship of our environment and to minimize adverse environmental effects.
We are dedicated to making every reasonable effort, regardless of work location, to protect our environment.
We are conscious of our energy consumption, waste production, and actively seek innovative methods to reduce our impact.